25e editie Art Laren | 24 t/m 26 SEPTEMBER 2021
Represented by Modernekunst.nl, my work is offered at the art fair art laren.
I myself will be present on Friday 24 September.
ModerneKunst.nl
je vind ons op stand 36 & 37
24 t/m 26 SEPTEMBER 2021
Art Laren 25th time!
Finally Art Laren can continue. From Friday 24 to Sunday 26 September, Art Laren can be held for the 25th time. Due to the Corona measures, the most pleasant art fair in the Netherlands had to be postponed several times. Art galleries from home and abroad are eager to return to the beautiful Larense Brink to show contemporary work by more than 200 artists. The Corona virus is still floating around. So extra measures are being taken to protect the visitor from the virus. The visitors must book a free time slot (ticket) in advance (donations are greatly appreciated). At the entrance of the fairgrounds, the QR code is checked and the   is checked.

Art Laren has conquered a unique place in the art world. Last year the galleries lined up to exhibit, but the capacity at the historic Brink van Laren is limited. The white pavilions under the trees provide a good setting for the contemporary art presented at this art fair. Art Laren is organized by the Kiwanis Club Laren, partly to raise funds for children's projects around the world.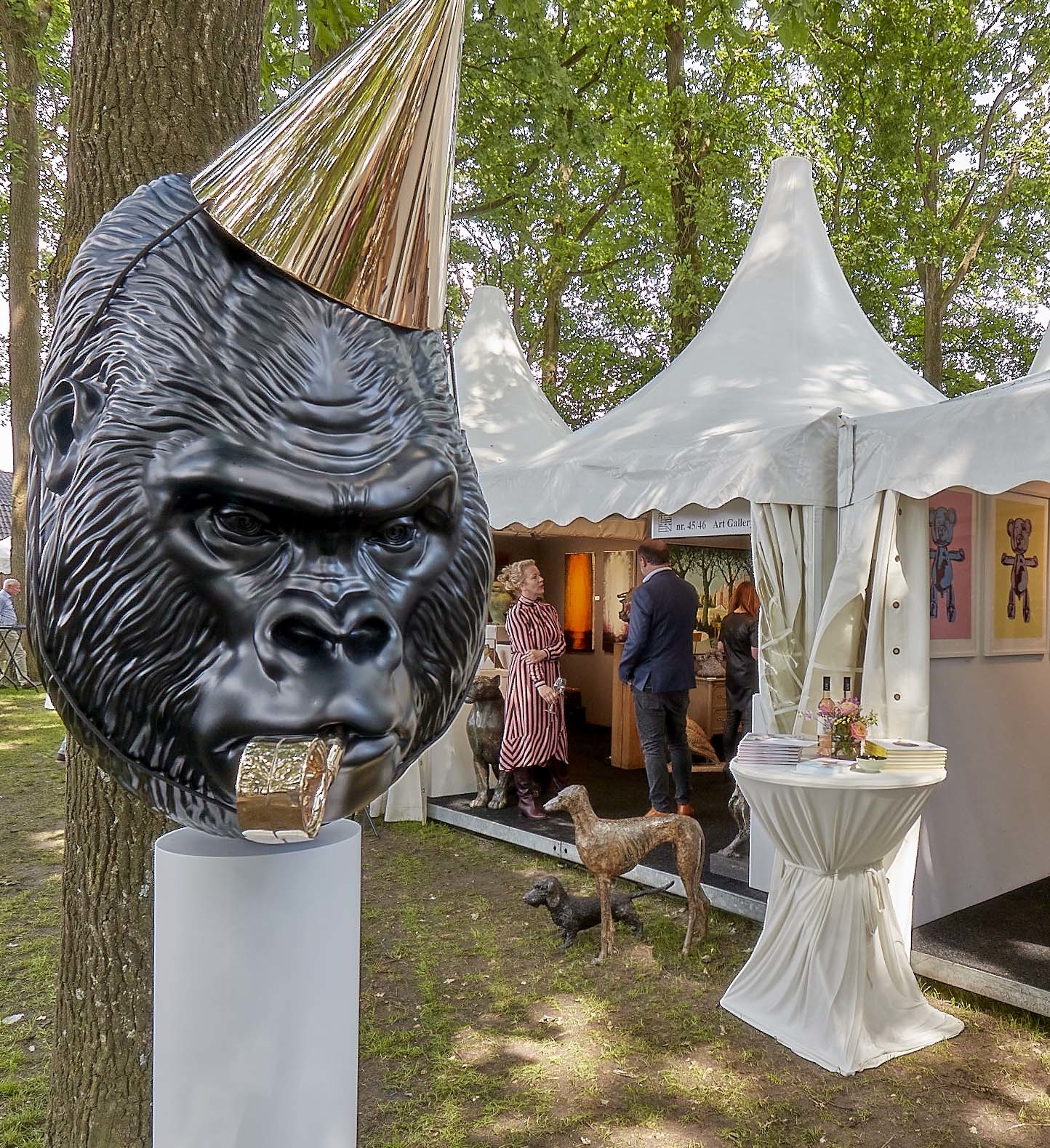 Art Laren is an initiative of Kiwanis Club Laren  and is organized by the Art Laren Foundation. The net proceeds are intended for charityfor the welfare of children.